Great fun at the Long Night:
Gummy Bears, Balloons and Tricky Games
This was a successful combination: Marsians make maths! And

Matheon

is taking part. Until shortly before midnight children of all ages and adults were joining the math children's tour. With great fun and ambition, they went on a journey around Germany, tried to work out scedules for work processes, or played with geometric figures, sudoku and dice games. A great attraction were the balloons, not only when it banged. With their help, charging processes in lithium-ion batteries were illustrated. The solution of the guess game: 592 gummy bears were in the glass. The best estimates were 600, 601 and 577. The winners will receive a present.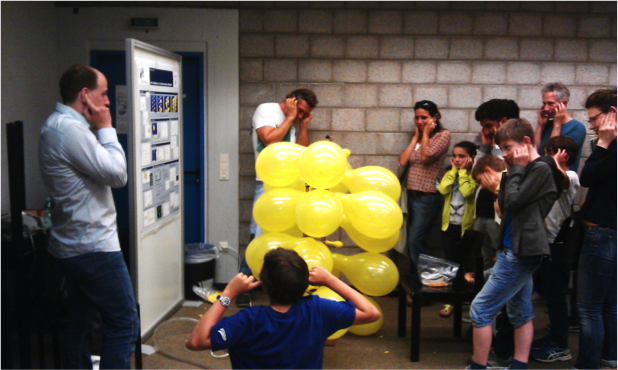 Date/Time
:
2017-06-26
---
Back to overview »