GAMM awards
Matheon

and BMS Alumni The International Association for Applied Mathematics and Mechanics (GAMM) has awarded two of this year's prizes to members of the BMS and

Matheon

alumni.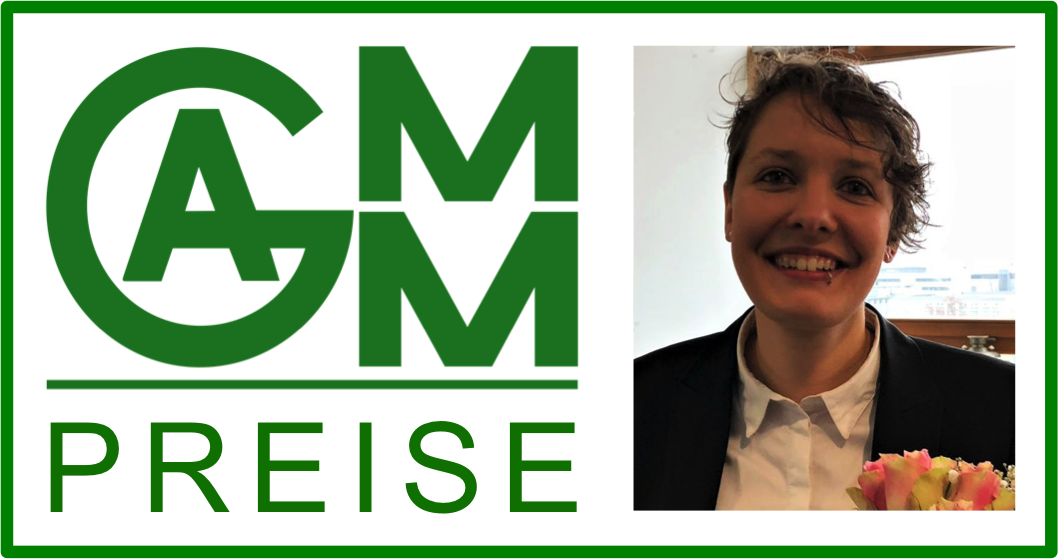 (Foto: Friederike Hellwig; privat)
Dr. Friederike Hellwig was awarded the Dr. Klaus Körper Prize for excellent doctoral theses in Applied Mathematics and Mechanics for her dissertation on "Adaptive Discontinuous Petrov-Galerkin Finite-Element-Methods". Hellwig earned her doctorate at the HU Berlin and was a BMS scholarship recipient. She continues to do research in the Matheon-associated German Research Foundation Priority Programme (DFG SPP) 1748 "Reliable Simulation Techniques in Solid Mechanics - Development of Non-conventional Discretization Techniques, Mechanical and Mathematical Analysis".

Dr. Dietmar Gallistl received one of two Richard von Mises prizes for scientific achievements in the field of applied mathematics and mechanics. This prize honors his outstanding work on the discretization of elliptic problems of higher order. Gallistl studied at the HU Berlin and did his PhD as a member of the BMS and as a researcher in the Matheon project C22 "Adaptive solution of parametric eigenvalue problems for partial differential equations". Since 2018, he has been an assistant professor in the field of Mathematics of Computational Science at the University of Twente in the Netherlands.

Gesellschaft für Angewandte Mathematik und Mechanik (GAMM) promotes scientific development in all areas of Applied Mathematics and Mechanics.
The GAMM was founded in 1922 von Ludwig Prandtl and Richard von Mises. The society promotes Scientific development in all areas of Applied Mathematics and Mechanics. As legacy of the founding fathers the society cultivates international cooperation in Applied Mathematics as well in all areas of Mechanics and Physics relating to the foundations of the enginiering sciences. Historically, the society has played an essential role in the advancement of hydro- and aerodynamics, solid state mechanics as well as numerical and industrial mathematics. GAMM is a society with a distinctly international organisation, currently more then 1500 members comprising.
Date/Time
:
2019-03-19
---
Back to overview »