How proteins find and bind each other
The research Groups of Frank Noé at

Matheon

and FU Berlin as well as University Pompeu Fabra Barcelona, have for the first time, performed computer simulations in atomic detail to show how proteins associate and dissociate. This revealed many previously unknown details of these dynamic processes. The newly developed method opens the door to understanding the inner workings of the immune system or details of viral infections and many other problems with biomedical and biotechnological relevance. The results were published in the highly reputable scientific journal "Nature Chemistry".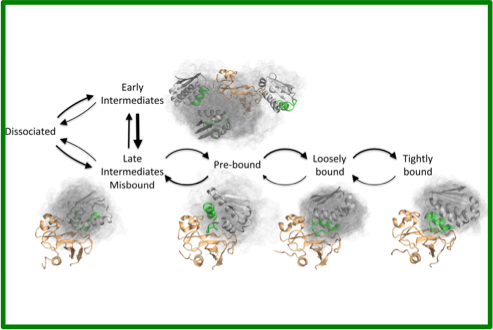 You find the press release of Free University here.
Date/Time
:
2017-06-23
---
Back to overview »