Fields Medal for Peter Scholze
The

Matheon

Research Center congratulates Prof. Dr. Peter Scholze on the Fields Medal. This important award was presented to him on August 1, 2018 by the International Mathematical Union (IMU) at the International Mathematics Congress (ICM) in Rio de Janeiro, Brazil.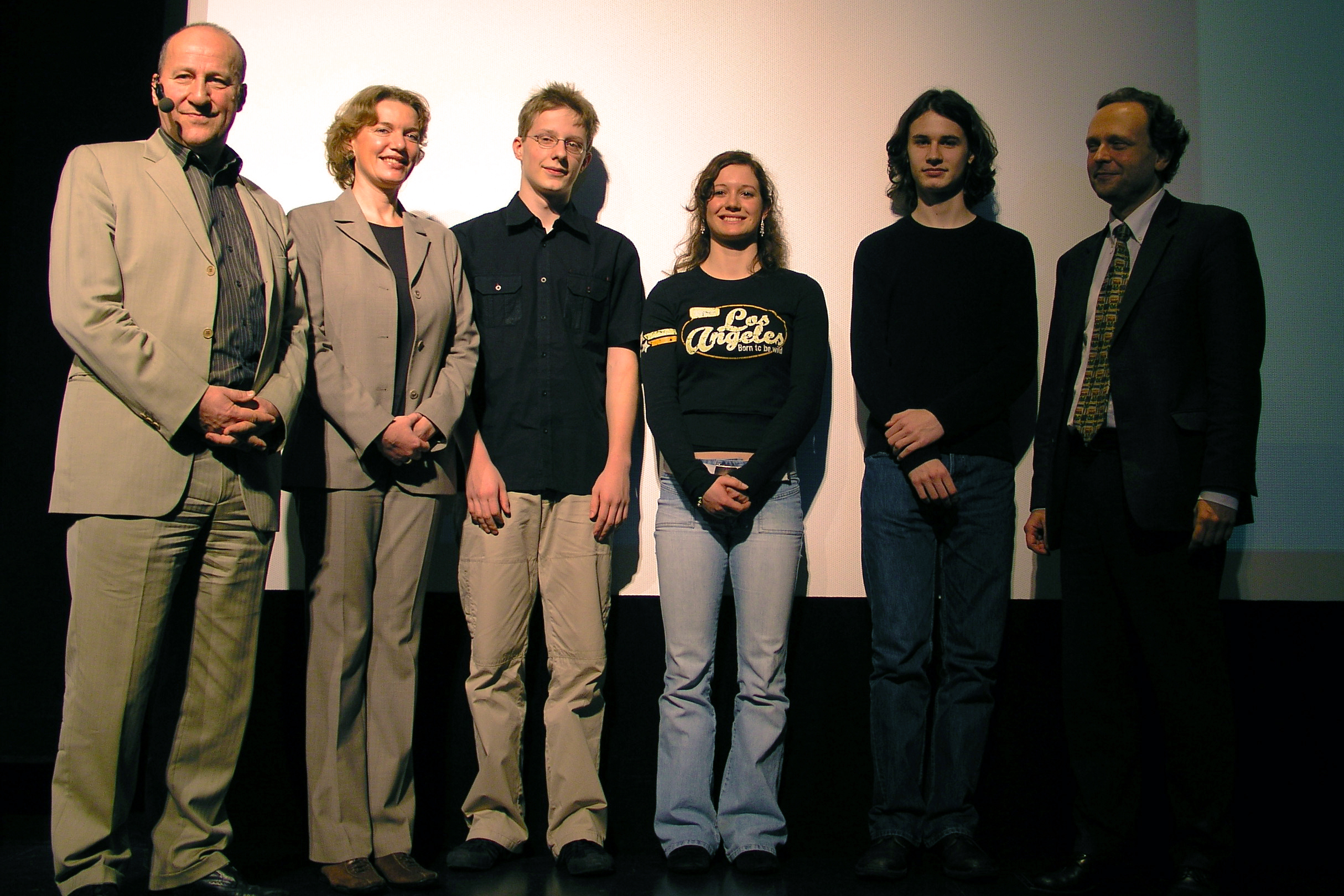 Award Ceremony -

Matheon

Advent Calendar 2004 (Foto:

Matheon

)
While still at Heinrich Hertz High School in Berlin, he took part in mathematical competitions and not only won several gold and one silver medal at the International Mathematical Olympiad. So it was not surprising that he was one of the winners of the second Matheon Advent Calendar 2004 (in the picture 2nd f.r.). Only 14 years later Peter Scholze received the Fields Medal "for transforming arithmetic algebraic geometry over p-adic fields through his introduction of perfectoid spaces, with applications to Galois representations, and for the development of new cohomology theories". The Fields Medal, officially called "International Medal for Outstanding Discoveries in Mathematics", is awarded every four years by the International Mathematical Union (IMU) to up to four young mathematicians* under 40 whose research makes a significant contribution to mathematics. It is considered one of the highest awards in the field of mathematics.

All further information on the award ceremony can be found at MathUnion.
Date/Time
:
2018-08-01
---
Back to overview »